Career Support
Career Advice and Assistance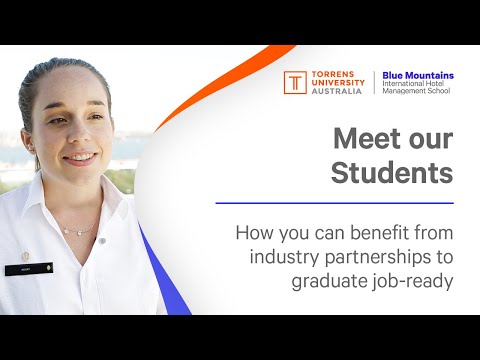 BMIHMS is dedicated to helping you become workplace ready. The School has career development offices on both campuses, with staff available to guide and assist you in finding suitable industry placements.
To fulfil your course requirements, you must apply for and accept one of the recommended positions in Australia or abroad. You must also meet the position selection criteria and pass a job interview. The Career Development team will help you prepare and develop the professional skills needed for employment.
Janette Illingsworth
Assistant Director, Strategic Industry Relations
"Our career and industry experts are here to support you as you enter into the hospitality, events and business service industries.

The team will provide you with opportunities and resources to help you work towards achieving your goal, and you will benefit from the various networking opportunities, professional development workshops and career tools available to you as a BMIHMS student."
Student Access to Industry Contacts
The Career Development team will also connect you to our database, which consists of more than 10,000 hiring managers. We have enviable contacts in hotels, resorts, restaurants, events companies and other tourism companies throughout Australia and the world. Our ongoing contact with graduates in the industry, via our worldwide international alumni network, also strengthens our professional networks.