Industry Connections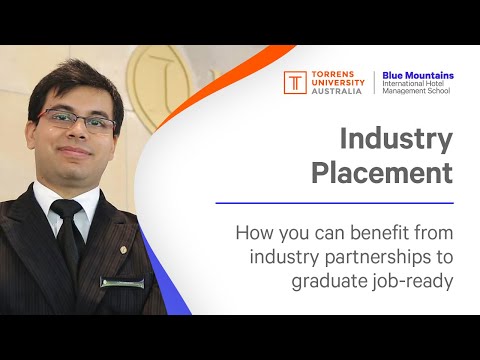 Now and beyond graduation
BMIHMS is not just about hospitality education – the School is dedicated to providing students with a pathway to a successful working life. The opportunities available and the networks you create while studying at BMIHMS are designed to benefit you for the long term.
In particular, students benefit from our extensive international network of relationships within the hospitality industry. Below is a sample of the many organisations we work with closely to provide both placement and graduate career opportunities.
Placement Facts
In 2018 the Industry team sourced over 1500 industry placements for students in Australia and around the world
10% of BMIHMS students complete placements overseas.
International placements have been completed in countries including: UAE, New Zealand, Canada, China, Dubai, France, Germany, Hong Kong, India, Indonesia, Japan, Mexico, Russia, Singapore, Sweden, UK, and the USA
Graduate Privileged Partners
The Graduate Privileged Partners program (GPP) is a competitive recruitment program connecting our highest achieving second year students with a select group of industry partners.
BMIHMS used this demand for students as an opportunity to not only enhance our teaching and strengthen our curriculum, but also develop student confidence in the workplace.
How the GPP works
The GPP provides a unique opportunity for the hospitality industry to recruit our top graduates. With strict criteria for academic performance, practical skills training and industry experience successful candidates are selected and recommended to industry partners based on their suitability for graduate roles.
This process ensures a strong relationship between students and potential employers, far beyond the normal interview process, and results in greater certainty for both parties about commitment and quality.
The GPP is conducted over several months, starting in a student's second academic year. The student will undergo personal interviews, Gallup Strenght's and coaching sessions. Our industry partners make the final selection to fill positions in their graduate and corporate management programs or for other roles with their companies that provide secure career growth prospects.
GPP EXPO
Whether undergraduate or postgraduate, BMIHMS students always have regular access to hospitality industry professionals. Students also have the opportunity to network with our Industry Partners at annual expo events held at both the Leura and Sydney Campuses.
BMIHMS Industry Partners
Click on the logos below to find out more about the international brands we work closely with to provide our students with career opportunities.
Stephanie Greve
Graduate Privileged Partners, Student Recipient
"The program gives you a huge incentive to perform well, both during school and on placement, in order to access the program. It is highly sought after among the student body".