Industry Placement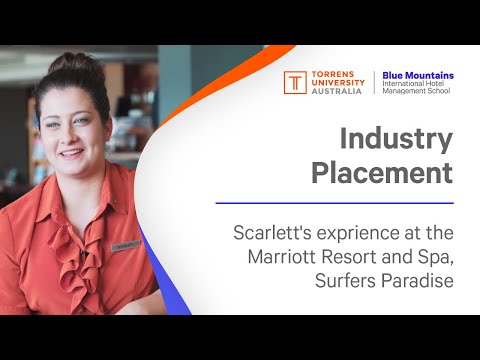 Our degrees include industry placements to provide you with experience and help you understand exactly what to expect from the career path you choose.
After graduation your industry placement will provide valuable proof of work experience to future employers, enhance your career prospects while also equipping you with necessary skills for the future.
Gain real experience…
Industry placements are a key part of our courses and are designed to give you real world experience that will help you work out which career pathways are best suited to you.
Industry placements must be completed in order to fulfil your degree requirements. Undergraduate students are required to undertake two placements for six months each, while Masters students need to undertake one six month placement.
During your industry placements, you will reinforce and expand on the knowledge and skills you learnt on campus by working in a real operational environment.
Industry placements also provide an invaluable opportunity to meet potential employers and gain solid employment experience to add to your CV.
All placements in hotels are paid within Australia. Placements within some fields are occasionally unpaid.
BMIHMS students complete industry placements in a variety of exciting locations, both locally and internationally. Some past placement opportunities are outlined in the table below.
Past Placement Opportunities
International
Australian
Hilton, Tokyo, Japan
Four Seasons Hotel, Sydney
Hotel Intercontinental, Geneva, Switzerland
Hayman Island, Great Barrier Reef
Intercontinental Grand, Seoul, Korea
Hilton, Sydney
Mandiarin Oriental, Bangkok, Thailand
Holiday Inn, Darwin
Mandarin Oriental, Hong Kong, China
Hotel realm, Canberra
Newport Bay Club, Disneyland, Paris, France
Longitude 131, Uluru
Sheraton Park Tower, London, England
Qualia, Hamilton Island
The Dorchester Hotel, London, England
Park Hyatt, Melbourne
Whistler Ski Corps, British Columbia, Canada
Sheraton Mirage, Port Douglas
Pacific Beach Hotel, Waikiki Beach, Hawaii
Surfing NSW, Maroubra Beach
Marina Bay Sands, Singapore
Sydney Convention & exhibition Centre
Mandapa, a Ritz Carlton Reserve, Bali
Thai Banyan Tree, Great Barrier Reef
Lux* Resorts, Maldives
Westin-Starwood, Sydney
Four Seasons, Mexico City, Mexico
ARIA, Sydney Opera House, Sydney
The Facts
Our strong, long term relationships with our hospitality industry partners – including major hotel chains, boutique properties, resorts, restaurants and event management companies – enable us to help students find the right job, whether it's in Australia or overseas.
In 2014, every student received 2.4 job offers for each placement they undertook.